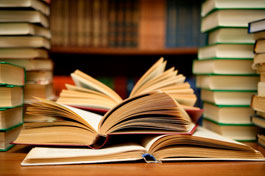 Here's a look at the latest hot fiction and bestsellers recently added to Cowles' collection. Find these new books, as well as others, on the main floor stand at the top of the ramp and in the Cowles Cafe area
The antidote: happiness for people who can't stand positive thinking / Oliver Burkeman.
The outpost: an untold story of American valor / Jake Tapper.
City of soldiers: a year of life, death, and survival in Afghanistan / Kate Fearon.
Sign painters / Faythe Levine and Sam Macon ; foreword by Ed Ruscha.
Bull by the horns: fighting to save Main Street from Wall Street and Wall Street from itself / Sheila Bair.
How the French invented love: nine hundred years of passion and romance / Marilyn Yalom.
Far from the tree: parents, children and the search for identity / Andrew Solomon.
Race-baiter: how the media wields dangerous words to divide a nation / Eric Deggans.
How to create a mind: the secret of human thought revealed / Ray Kurzweil.
The learning brain: memory and brain development in children / Torkel Klingberg ; translated by Neil Betteridge.