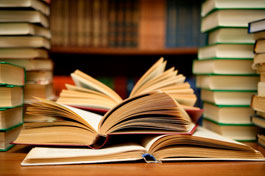 Here's a look at the latest hot fiction and bestsellers recently added to Cowles' collection. Find these new books, as well as others, on the main floor stand at the top of the ramp and in the Cowles Cafe area
Curious behavior: yawning, laughing, hiccupping, and beyond / Robert R. Provine.
The Guardian of all things: the epic story of human memory / Michael S. Malone.
Happier at home: kiss more, jump more, abandon a project, read Samuel Johnson, and my other experiments in the practice of everyday life / Gretchen Rubin.
All We Know: three lives / Lisa Cohen.
The long walk: a story of war and the life that follows / Brian Castner.
A game to love: in celebration of tennis / Mike Powell ; edited by Lewis Blackwell.
Predator nation: corporate criminals, political corruption, and the hijacking of America / Charles Ferguson.
Bailout: an inside account of how Washington abandoned Main Street while rescuing Wall Street / Neil Barofsky.
Coming to my senses: a story of perfume, pleasure, and an unlikely bride / Alyssa Harad.
The gospel according to the Fix / Chris Cillizza.
Caveat emptor: the secret life of an American art forger / Ken Perenyi.
Let's pretend this never happened: (a mostly true memoir) / Jenny Lawson.
Hostage / Elie Wiesel ; translated from the French by Catherine Temerson.
Lionel Asbo: state of England / Martin Amis.
Broken Harbor / Tana French.
The Playdate: a novel / Louise Millar.
What the nanny saw / Fiona Neill.
The headmaster's wager: a novel / Vincent Lam.
The beautiful mystery / Louise Penny.
The light between oceans: a novel / M.L. Stedman.
The way the world works: essays / Nicholson Baker.
The Queen's Lover / Francine du Plessix Gray.
Zoo / James Patterson and Michael Ledwidge.
The orchardist: a novel / Amanda Coplin.
On the island / Tracey Garvis Graves.
A killing in the hills / Julia Keller.
The prophet / Michael Koryta.
In the shadow of the banyan / Vaddey Ratner.
100 under 100: the race to save the world's rarest living things / Scott Leslie ; foreword by Stuart Pimm.
January first: a child's descent into madness and her father's struggle to save her / Michael Schofield.
Dearie: the remarkable life of Julia Child / Bob Spitz.