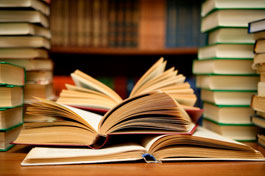 Here's a look at the latest hot fiction and bestsellers recently added to Cowles' collection. Find these new books, as well as others, on the main floor stand at the top of the ramp and in the Cowles Cafe area
Imagine: how creativity works / Jonah Lehrer.
Alger Hiss: why he chose treason / Christina Shelton ; an introduction by Richard Pipes.
Showdown: the inside story of how Obama fought back against Boehner, Cantor, and the Tea Party / David Corn.
Empire of shadows: the epic story of Yellowstone / George Black.
Illegal procedure: a sports agent comes clean on the dirty business of college football / Josh Luchs and James Dale ; [foreward by George Dohrmann].
The big miss: my years coaching Tiger Woods / Hank Haney.
Escape from Camp 14: one man's remarkable odyssey from North Korea to freedom in the west / Blaine Harden.
Covenant of liberty: the ideological origins of the Tea Party movement / by Michael Patrick Leahy.
Angelmaker / by Nick Harkaway.
Stay close / Harlan Coben.
The Hunger games trilogy / Suzanne Collins.
Fifty shades darker / E. L. James.
The watchman's rattle: thinking our way out of extinction / Rebecca D. Costa ; with a foreword by E. O. Wilson.
How it began: a time-traveler's guide to the universe / Chris Impey.