The C. Pat Place Jazz Collection
Cowles Library has archived and cataloged an extensive collection of jazz materials collected by C. Pat Place and his brother, Robert "Bob" Place (Drake '48).  The collection was gifted to Cowles Library by son and nephew, Richard Place, also a Drake University alum.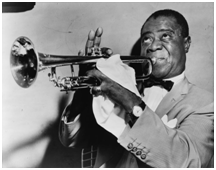 Several binders of personal notes and commentaries resulting from years of researching the world of jazz reflect the Place's passion for this original, American musical genre.  Accompanying the binders, are nearly 700 jazz-related items, including: books, CDs, cassettes, LPs & 78s, as well as movies.
Access the Finding Aid to the archived notes and commentaries.
Access the list of cataloged books and media.

The Dorman Hundling Silent Film Sheet Music Archive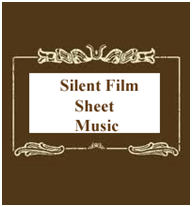 Cowles Library has archived a unique and significant collection of music written or arranged to accompany silent film.  Founded in 1981 at Drake University, this archive contains over 6,000 titles with scores and parts, the nucleus of the collection coming from the Hundling family's Capitol Theater in Newton, Iowa.
The scores (in folders) are in order by number assigned by the longtime curator of the collection, Drake University professor emeritus of music, Dr. James Luke, and taken from the collection's digital database identifying title, composer, arranger, publisher, date of publication, place of publication, mood, and provenance.
Access the collection's Finding Aid.