Carrie Dunham-LaGree Joins Faculty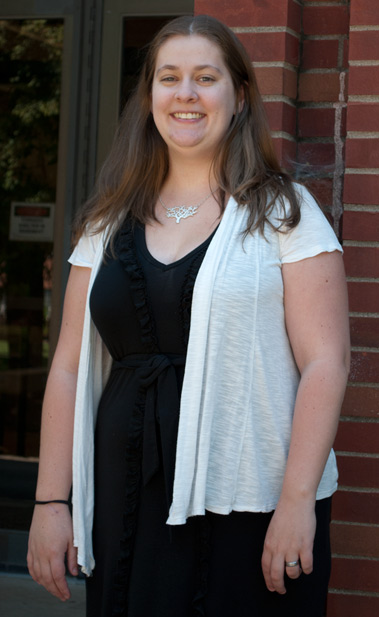 Carrie Dunham-LaGree joined the Cowles Library Faculty in June 2011. She completed her Master's of Science in Information Studies at The University at Albany (NY) in December 2010. Before coming to Drake, she worked as an Information Literacy and Reference Librarian at the University at Albany and taught Information Literacy courses there for three semesters. During graduate school, she interned at Siena College and at the National Baseball Hall of Fame's A. Bartlett Giamatti Research Library in Cooperstown, New York.
Ms. Dunham-LaGree serves as an Assistant Professor of Librarianship as the Librarian for Digital Literacy and General Education.  This fall, she and Professor of Librarianship Bruce Gilbert will co-teach the First-Year Seminar "Digital People, Digital Lives," which will explore concepts of citizenship and humanity through technology and information literacy.
Her research interests include the influence of technology culture on the information-seeking behavior of academic library users and the influence of popular culture in undergraduate library instruction.