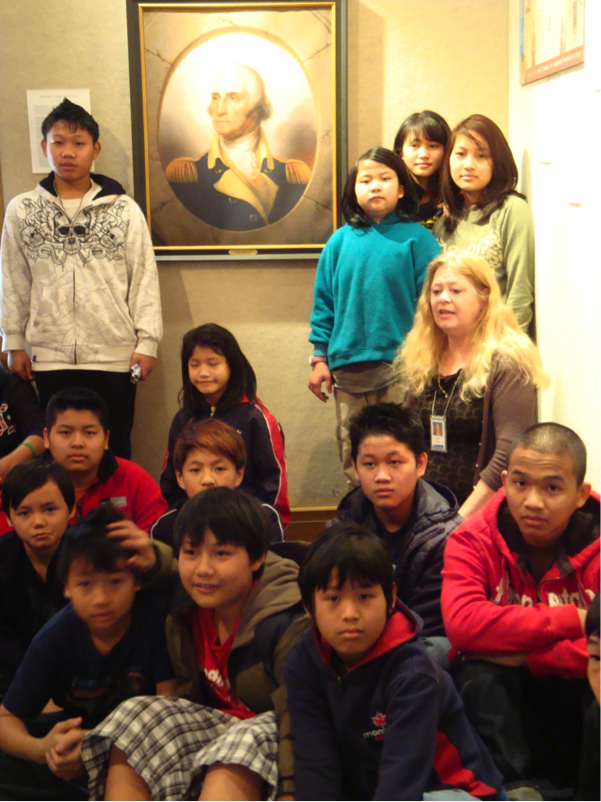 On Saturday morning, February 25th, some twenty eager middle-schoolers from Des Moines Meredith Middle School, visited the "Many Faces of George Washington" exhibit at Cowles Library.
Each institution hosting the exhibit from the Mount Vernon Estate, Museum & Gardens also received a beautifully-framed replica of Rembrandt Peale's famous porthole portrait of Washington.
This portrait will be awarded to Meredith Middle School, along with a "George Washington Celebration Kit," containing suggested lesson plans for classroom use. Also included in the kit is a flag of the United States flown over Mount Vernon.  Teacher Randi Montag Weeks announced that the portrait would hang in the school's new Media Learning Center.