Archive for

July, 2012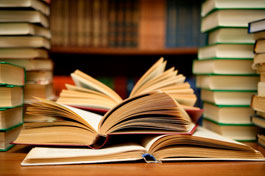 Here's a look at the latest hot fiction and bestsellers recently added to Cowles' collection. Find these new books, as well as others, on the main floor stand at the top of the ramp and in the Cowles Cafe area
Twelve desperate miles: the epic WWII voyage of the SS Contessa / Tim Brady.
Her majesty: Queen Elizabeth II and her court / Robert Hardman.
Time to start thinking: America in the age of descent / Edward Luce.
A Titanic love story: Ida and Isidor Straus / June Hall McCash.
Unsinkable: the full story of the RMS Titanic / Daniel Allen Butler.
And the band played on– / Christopher Ward.
The Titanic: disaster of a century / Wyn Craig Wade ; introduction by Barbara Wade ; foreword by John Chatterton.
Starting and closing: perseverance, faith, and one more year / John Smoltz ; with Don Yaeger.
What money can't buy: the moral limits of markets / Michael J. Sandel.
The impulse economy: understanding mobile shoppers and what makes them buy / Gary Schwartz.
Greed is good and other fables: office life in popular culture / Tony Osborne.
Networked: the new social operating system / Lee Rainie and Barry Wellman.
The moral molecule: the source of love and prosperity / Paul J. Zak.
The great inversion and the future of the American city / Alan Ehrenhalt.
Oklahoma City: what the investigation missed– and why it still matters / Andrew Gumbel and Roger G. Charles.
Game over: Jerry Sandusky, Penn State, and the culture of silence / Bill Moushey and Bob Dvorchak.
Do not ask what good we do: inside the U.S. House of Representatives / Robert Draper.
Dropped names: famous men and women as I knew them / Frank Langella.
Yours in truth: a personal portrait of Ben Bradlee / Jeff Himmelman.
Rather outspoken: my life in the news / Dan Rather with Digby Diehl.
Wish you were here / Graham Swift.
The uninvited guests / Sadie Jones.
Home / Toni Morrison.
Stolen prey / John Sandford.
The grey album ; on the blackness of blackness / Kevin Young.
The newlyweds: a novel / Nell Freudenberger.
iDisorder: understanding our obsession on technology and overcoming our addiction / Larry D. Rosen, Ph.D.
Garbology: our dirty love affair with trash / Edward Humes.