Are you a visual learner? Do you like science? Would you rather see the experiment than read about it? Then take time to look at JoVE, the Journal of Visualized Experiments, now available through Cowles Library!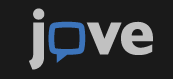 JoVe is the first scientific video journal, but it also two attributes of more traditional journals: it's peer-reviewed and it's indexed in PubMed. JoVE has been around for five years, and there is already an impressive backlog of visualized experiments. Its January 2012 issue marked the 59th issue. All of its videos are professionally produced. Unlike a traditional journal, however, JoVE also offers users the ability to interact. Users may leave comments and ask questions.
JoVE also separates its video articles into sections, including neuroscience, immunology and infection, clinical and translational medicine, bioengineering, and basic protocols. Funding for this resources is shared by the College of Pharmacy and Cowles Library.