March 2013
In this issue . . .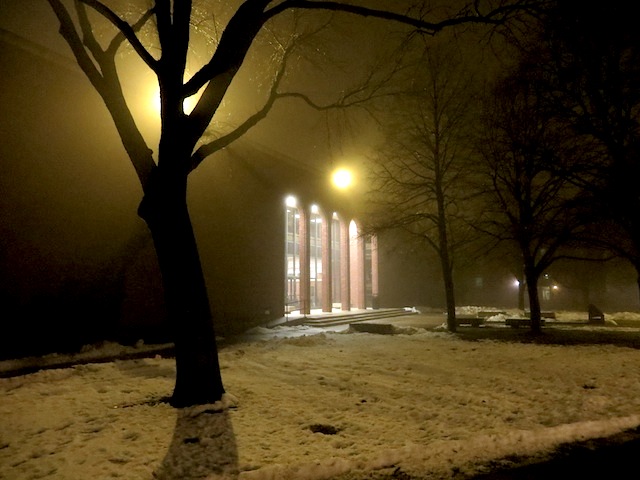 Live! Event: Science, Women & the Drake Relays
Angela J. Grippo presents How Santa Claus and the Drake Relays Taught Me to be a Scientist on Tuesday, March 26, 2013 at 7 p.m. in the Reading Room. A reception follows.
In honor of Women's History Month, Cowles Library is celebrating women's role in the fields of science, technology, engineering, and mathematics. We are pleased that our events invlude a Drake alumna who, even early in her career, is making a mark in the sciences.
Angela Grippo, as'98, will share her experiences as a female scientist and discuss her motivation for pursuing a career in science. Grippo is an assistant professor at Northern Illinois University and the principal investigator at the Grippo Lab.
Her areas of study include the association between mood disorders and heart disease, as well as mechanisms involved in stress, emotion, and cardiovascular function. She recently received the prestigious American Psychological Association 2012 Award for Distinguished Scientific Early Career Contributions to Psychology.
Iowa Private & Academic Libraries Group to Meet at Cowles
IPAL, a consortium of Iowa Private & Academic Libraries, will hold it's Annual Spring Conference at Cowles Library, April 4 -5.
Conference activities include a Library Directors session and interest group topics on information literacy and archives on Thursday.  A formal conference with the theme "'I Think I Need a New Heart': Re-Envisioning the Academic Library as the Heart of Campus," follows throughout the day on Friday, April 5.  Concurrent sessions will focus on how librarians are re-envisioning the library's role with particular focus on first-year seminars, managing the print-to-electronic transition, and various leadership and advocacy topics.
The IPAL consortium was formed in 1977 with the mission of establishing relationships among private academic libraries that provide cost-effective vendor agreements through statewide cooperation and efficiencies of scale and to serve as an advocacy group for support of private academic libraries.  Some 32 colleges and universities are currently listed as IPAL member institutions.
Cowles Library faculty and staff will be participating extensively in the conference.
For more information, visit the IPAL web site at http://www.ipalgroup.org/.